Kenneal Chun and Dickie Lau, were on a recent fishing trip to Christmas Island The following is Kenneal's email recapping their experience; with accompanying photos. (These two guys are Sons of Iolani and have been friends for 67 years!)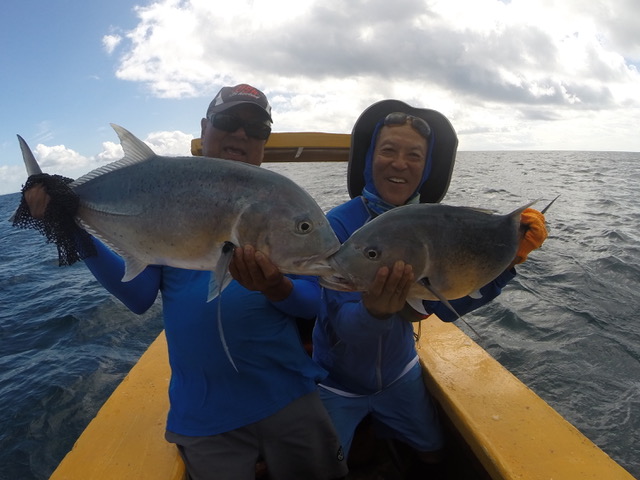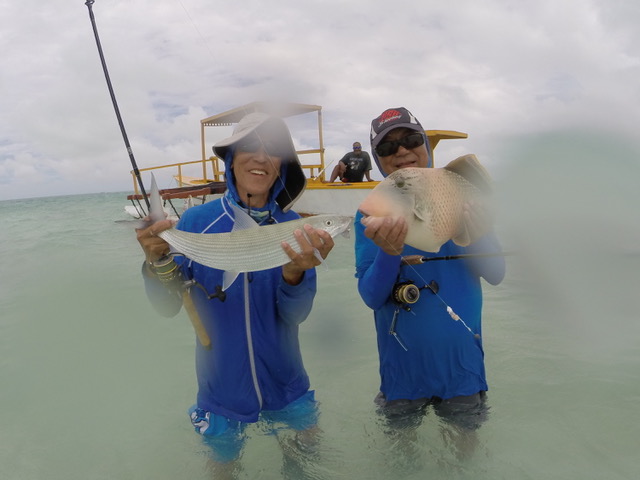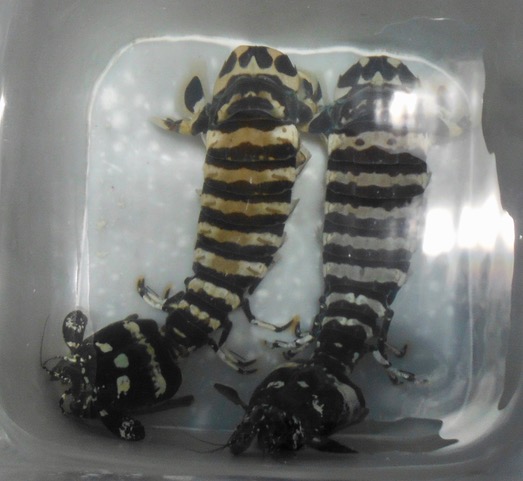 Kenneal Ch
Dear Colin,
Just to give you a followup on our recent trip to Christmas Island. Dickie Lau and I just came back yesterday from a week there in essentially a 4th world country. Quite poor and undeveloped with living conditions and sanitation being a challenge for even us local boys used to old time country beach homes. The existing infrastructure of the place is pretty basic with rainwater collection for potable water. But in this modern age, thank God, bottled water is available and we tried to stay with that and some we brought by filling up Honolulu water in large plastic soda water bottles at HNL International Airport before boarding the plane. Many houses and wooden thatched roof single room or at time hollow tile with tin or thatched roofs. Shops are housed in tin lined walls and roof warehouse like buildings. Much of the roads are coral gravel bedded remnants of the British who were there for atomic testing in the '50s.
However, our main mission was to catch fish and enjoy ourselves doing it and that we did. Our wish was our guide's command and we did a range of fishing, trolling for papio and ulua with many lai on the side, spinfly and spin casting with bait for oio, lai and the occasional small papio. We even tried to lure a huge ulua (probably 50-75lb) who came cruising around a few feet from us in waist deep water as the guide chummed the water with bait. He didn't bite but is was something to have one come so close and not be spooked. I also took the opportunity to observe and document on video how to locate and capture mantis shrimps which are a delicacy of the place and in the Far East where I have seen it in Chinese restaurants. My father had told me about them being readily available in Hawaii in his youth.
We trolled outside the lagoon for tuna and large papio and ulua. We managed among other fish on the first day 1 15lb ahi, lots of bottom fish, a number of papio and to top it off we had twin strikes of almost 20 lb uluas (biggest I have ever caught). Second day trolling at sea was a banner day seeing huge flocks of birds feeding with aku tuna over a large expanse of the sea. We managed to get 26 aku and quit so we could go bottom fishing (caught over 30 on last day) but otherwise could have kept going. Bottom fishing on both days netted numerous reef fishes of good quality with groupers and snappers, but the best for me was the very large moano over 1 lb. I had brought some ginger, green onions and garlic so I cooked these Chinese style with soyu and hot oil topping and we had a feast after each day of ocean fishing. All ulna/papio and oio are catch and release. Other fish can be harvested. On one of the photos you see the day's result. Less you think we are pillaging the sea I decided to remind you that most of the fish went to the guide and boat captain to feed their family and friends since there is not much meat other than a few chickens and pigs and what they can get shipped into such a poor country.
We arrived home intact on 4/11 after recrossing the international dateline, weary but very satisfied having achieved our objective. Part of a bucket list in my view.
We have many photos and videos and am sending a sample of the photos of our results which you have probably received from Lucille.
Aloha,
Kenneal. (4/12/17)