Denis Richard Lau joined the iolani62 Golf group, on Tuesday, May 12th at Barbers Point GC for a round of golf.
Denis attended Iolani during our 7th through 9th grade years, and graduated from McKinley in '62. He and his wife, Jan have three children.... all Iolani Alumni.
Denis is retired from the Dept. Of Health-State of Hawaii and will be playing with iolani62 on Tuesdays.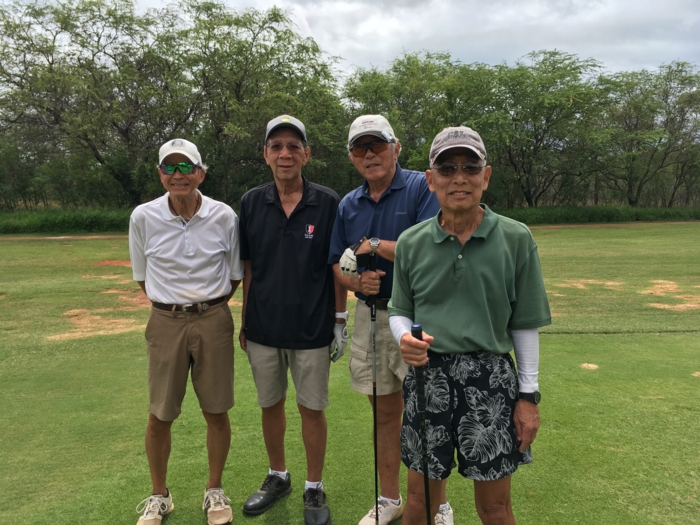 John Ishikawa ('62) Denis Lau Milton Tsuda ('62) Creighton Kudo ('62)