After running the BQ2 Marathon at Geneva, IL (Chicago), John Ishikawa ('62) stopped to visit with Richie Lim ('62) & Family, at their home in River Forest, IL.
Word is that Richie golfs TWICE a week … mostly close to River Forest where there're several Forest Preserve Golf Courses with lots of trees, some water and sand traps with dirt. He also belongs to a group that goes all over the Chicago area to play other courses.
Richie, doesn't have an official handicap, but has been known to have an "occasional" birdie or par... …or two. BTW, he continues to play from the White Tees!
Richie, John & Mel Ho ('62) were classmates at Lawrence University, Appleton, WI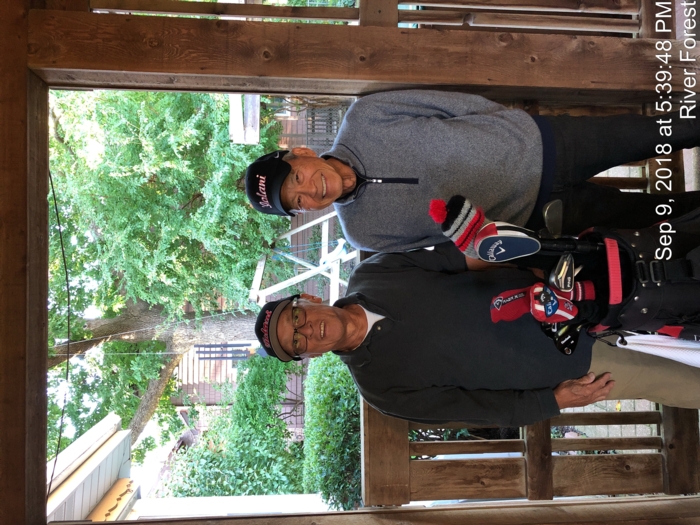 Richie Lim & John Ishikawa
River Forest, IL