Earlier this year Conroy Chow and his wife Susan moved to Garden Grove, CA.
On August 12th, he was in Hawaii for a visit and Pat Tom's Lunch Bunch hosted a luncheon at Mandalay Chinese Restaurant in Downtown Honolulu.
Attending were: Conroy Chow, Leighton Liu, Chester & Evie Ching, Dickie & Pui Lau, Rodney Asada, Colin & Pam Leong, Sandra Aoki-O'Hara, Nate Wong and Pat Tom.
Clifford You had to cancel at the last minute.
Pat managed to get a huge table for all to sit together and ordered an ono-licious 7 course meal fit for an emperor.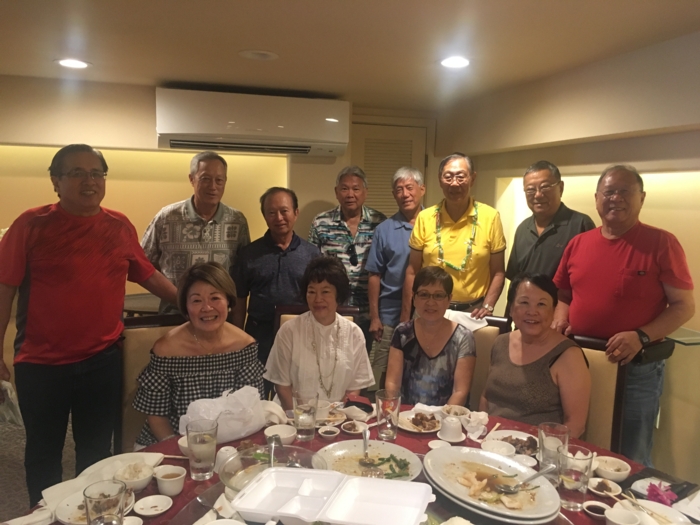 L to R: Seated: Sandra Aoki-O'Hara, Pam Leong, Pui Lau, Evie Ching.
L to R: Standing: Leighton Liu, Chester Ching, Rodney Asada, Colin Leong, Nate Wong, Conroy Chow, Dickie Lau, Pat Tom