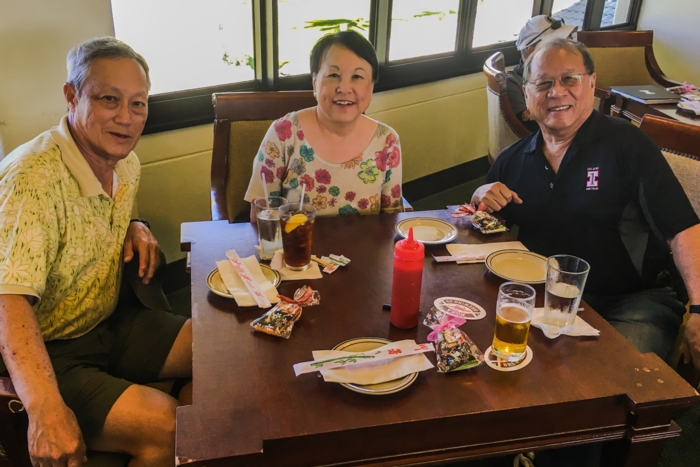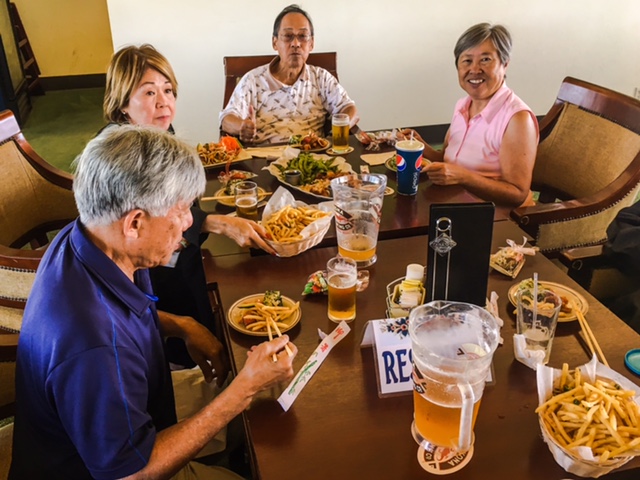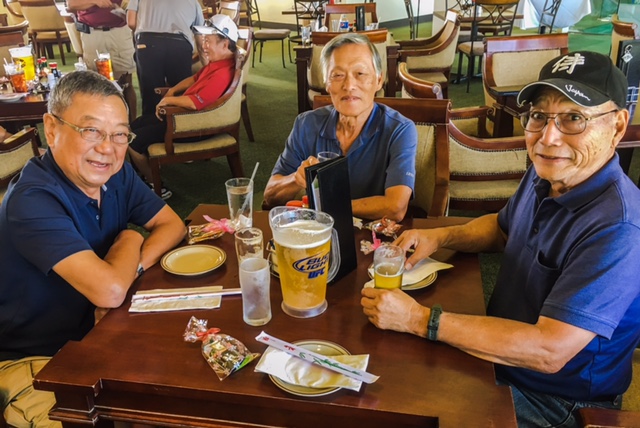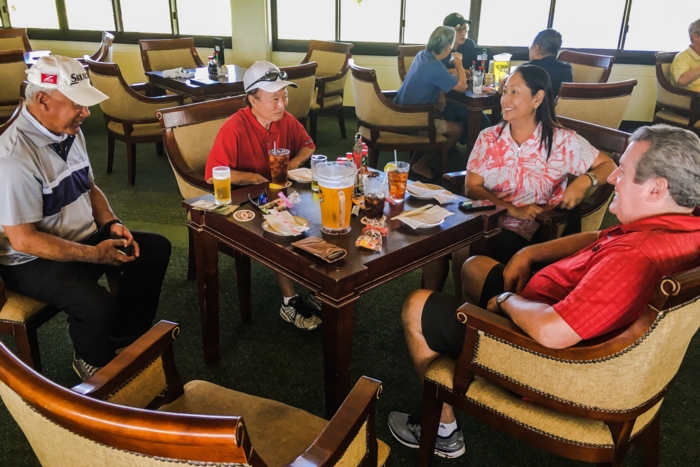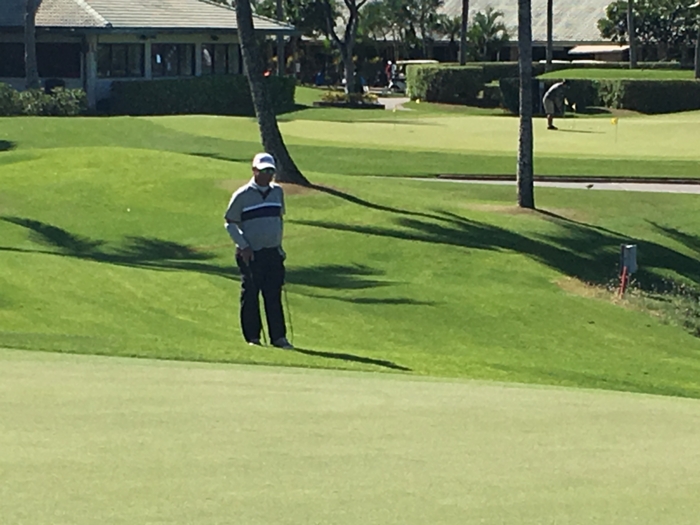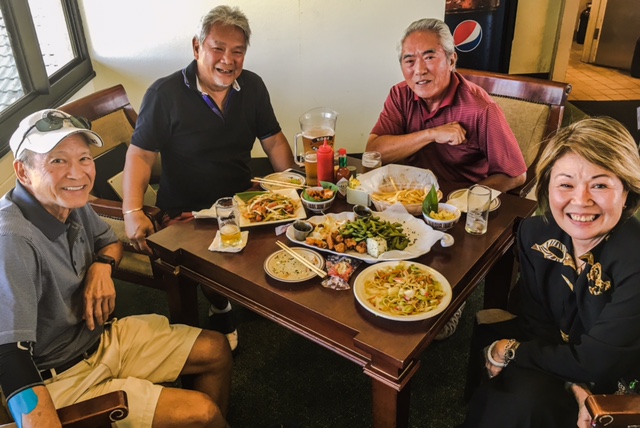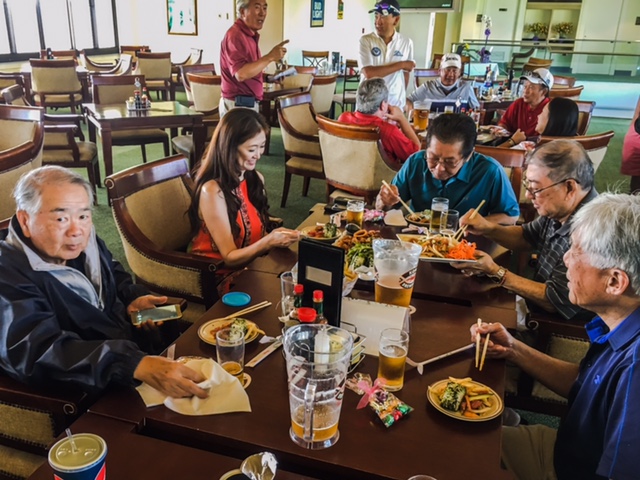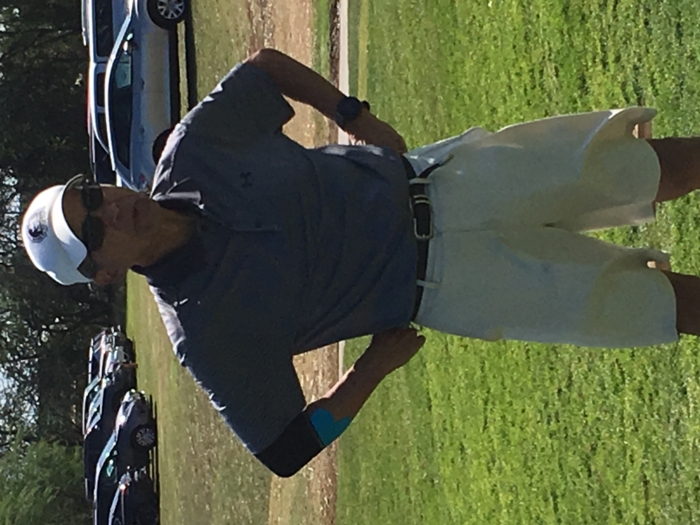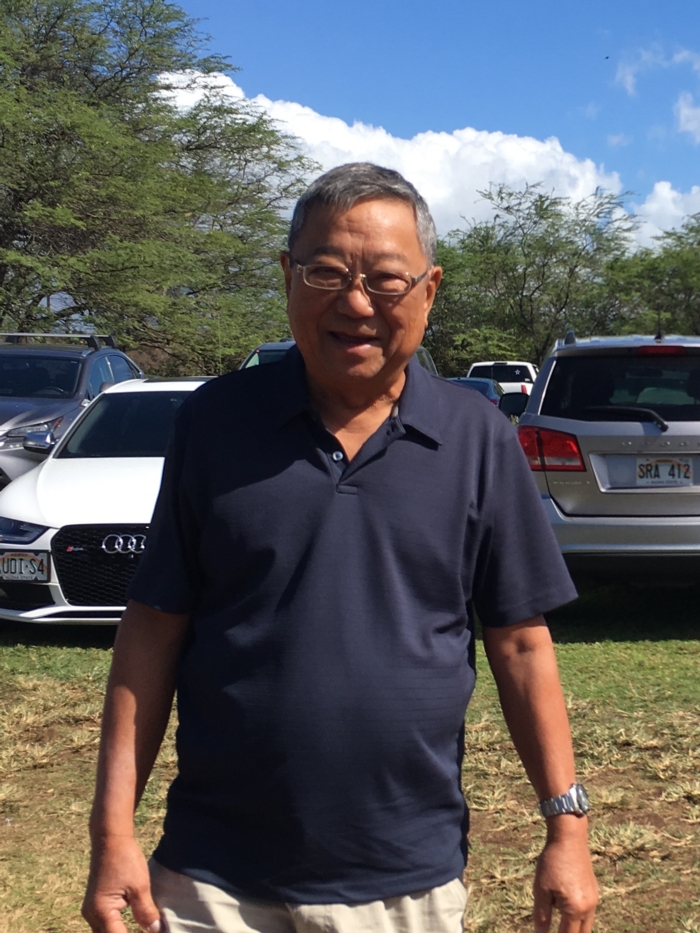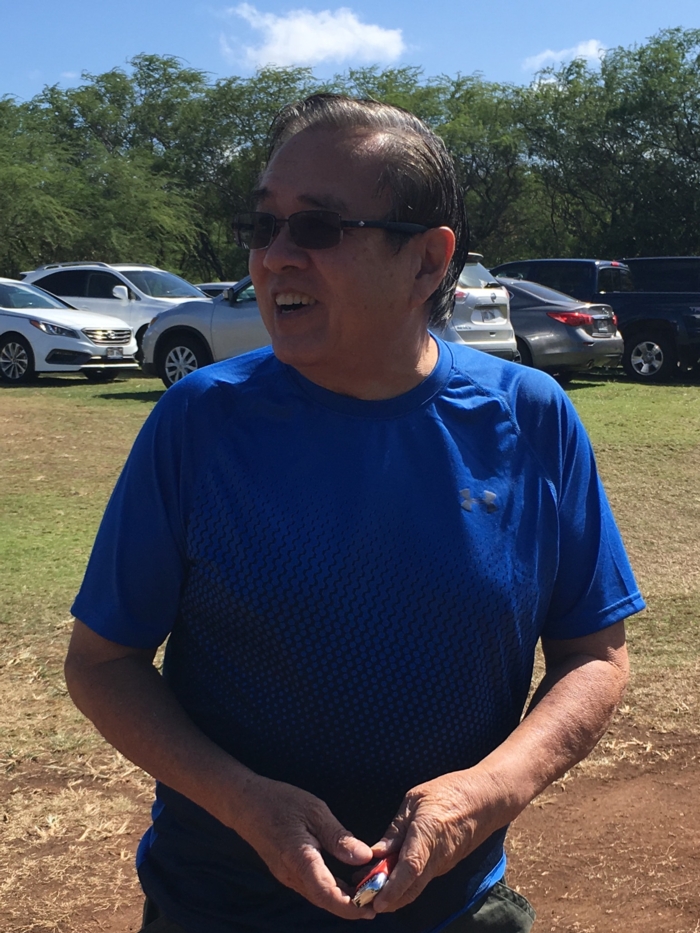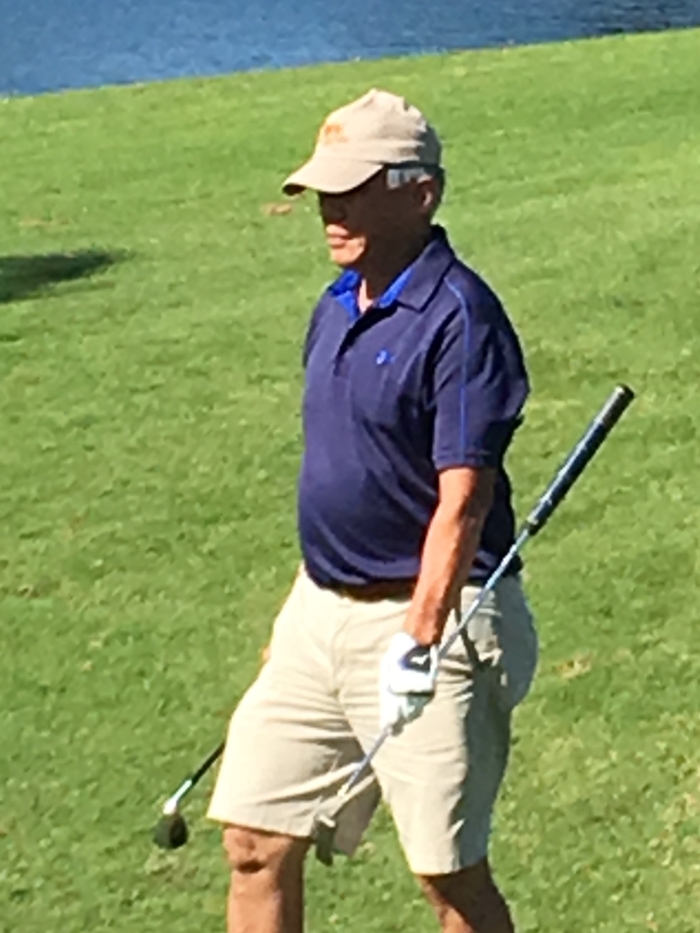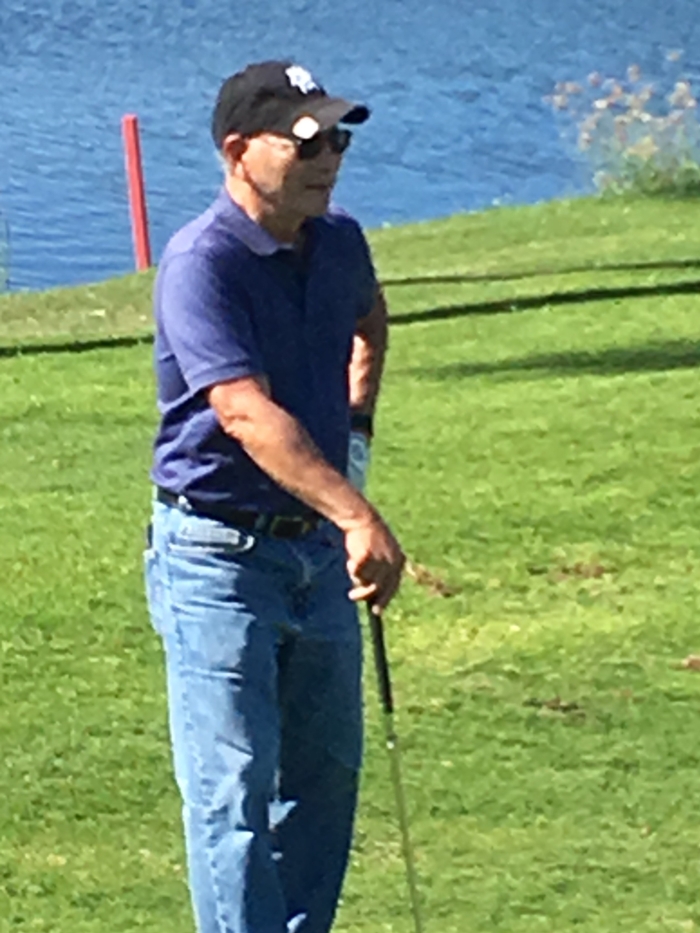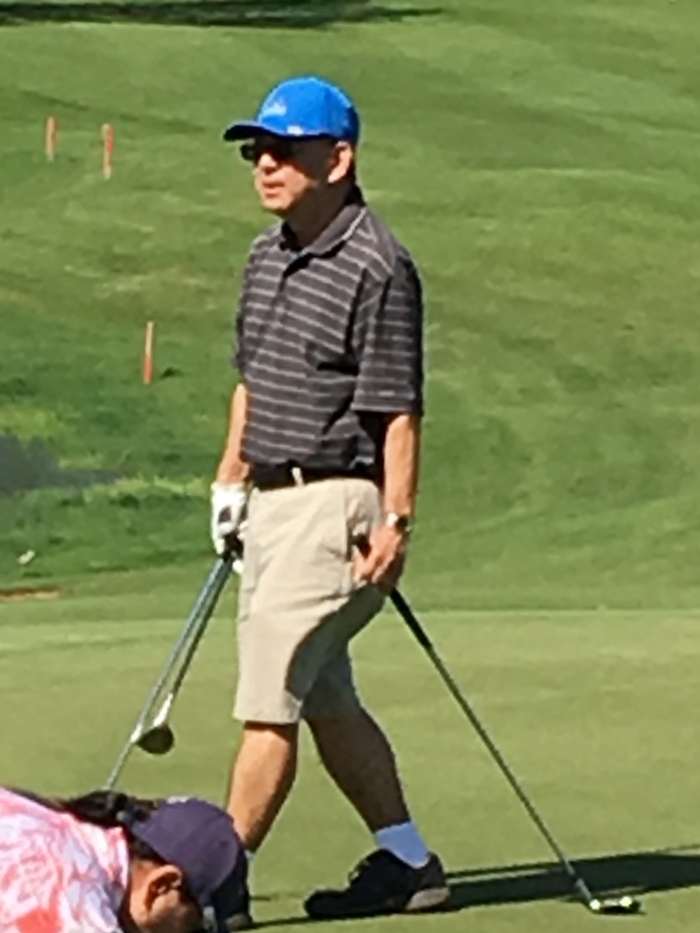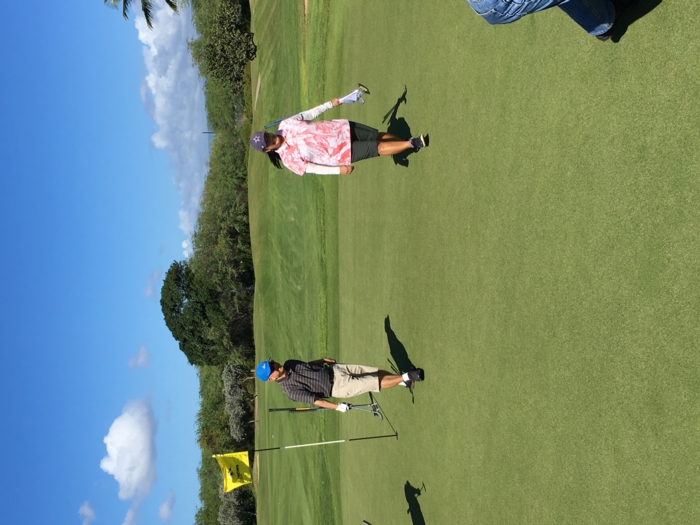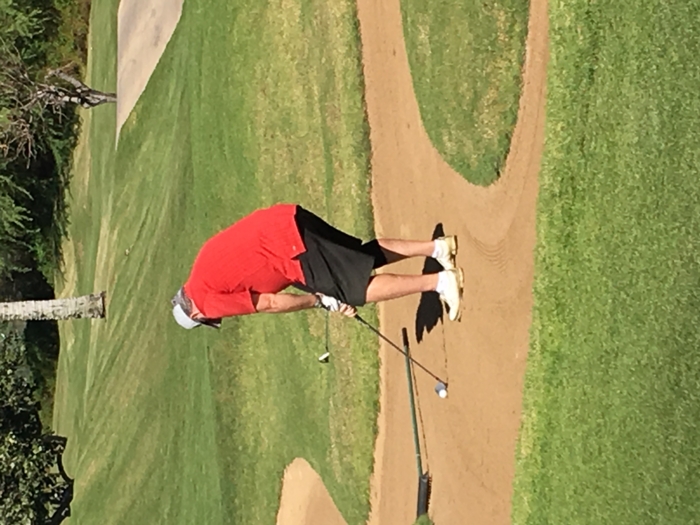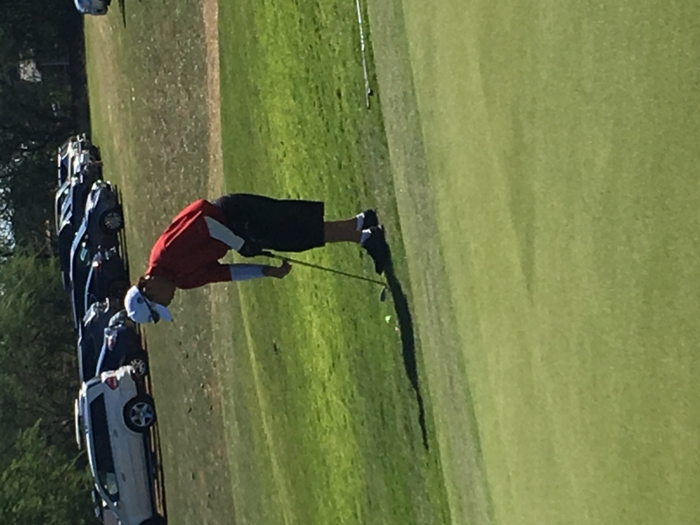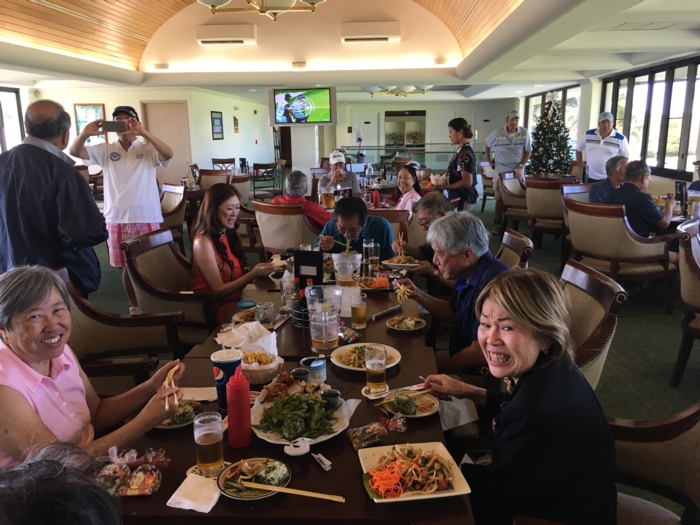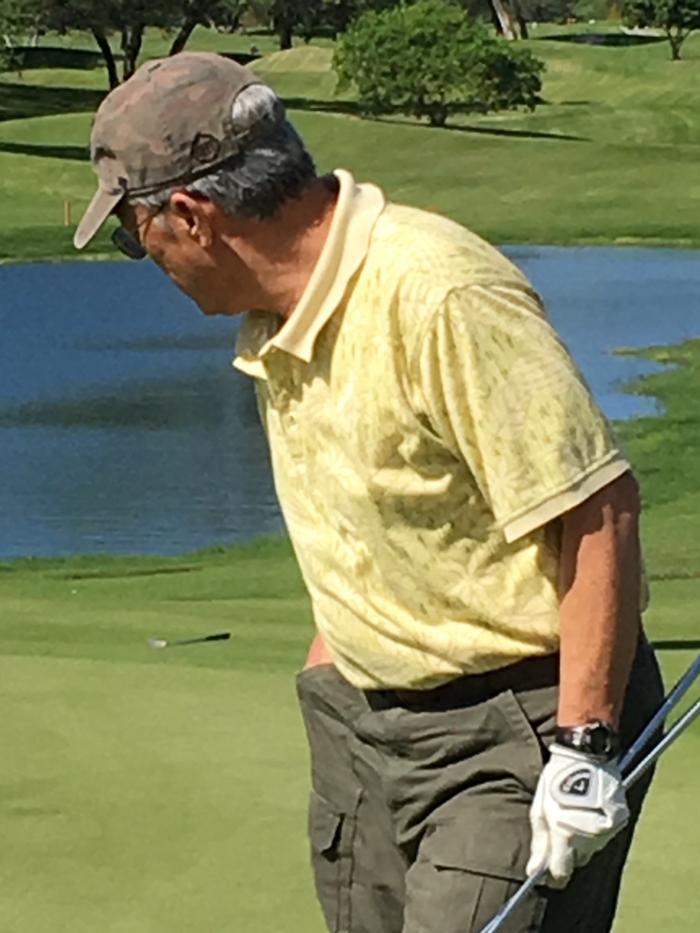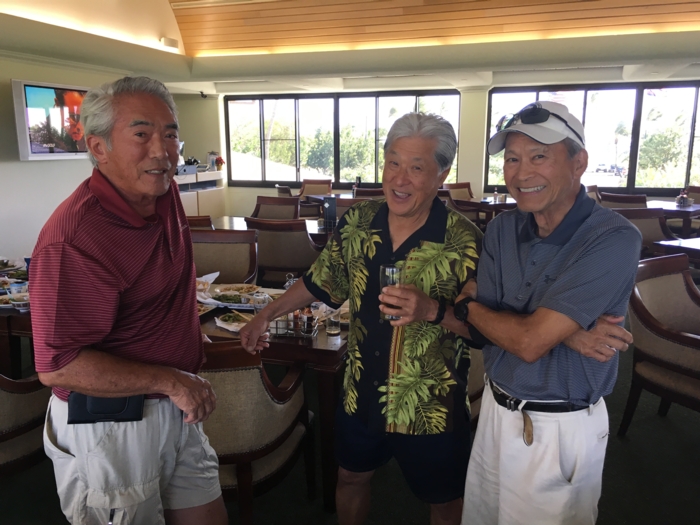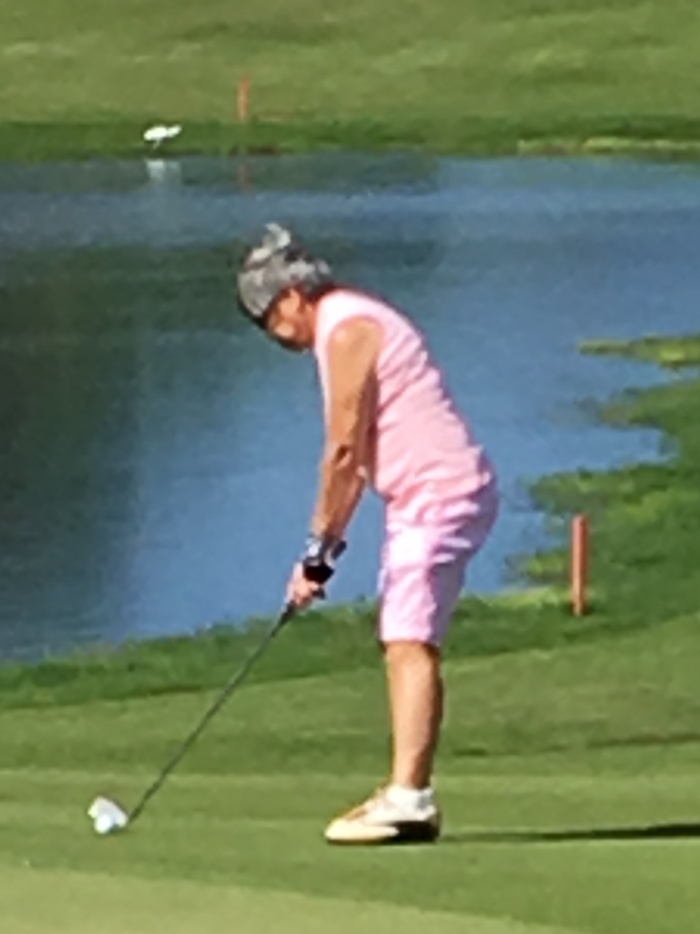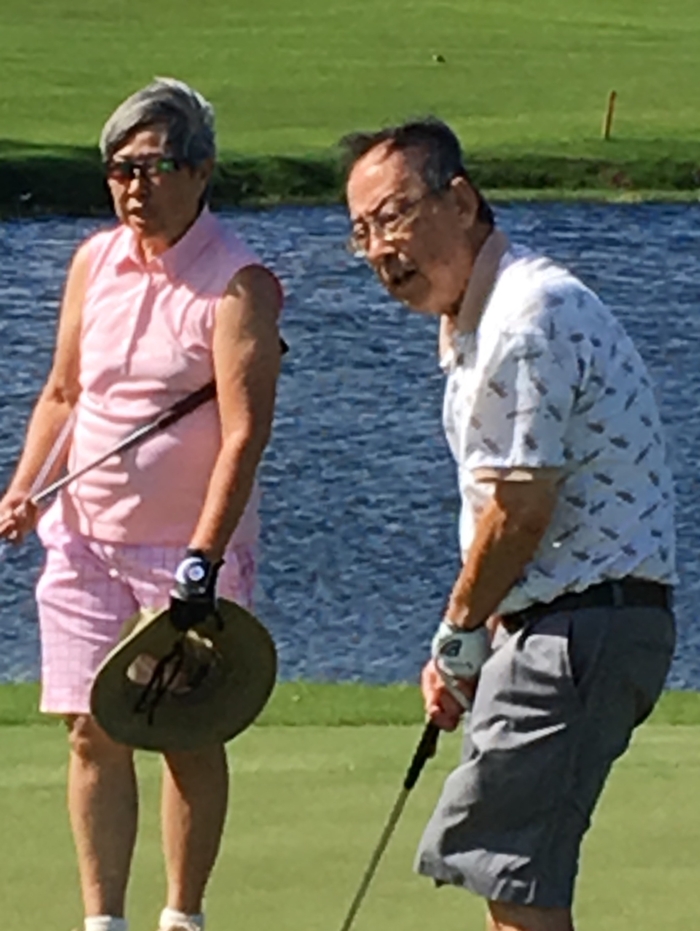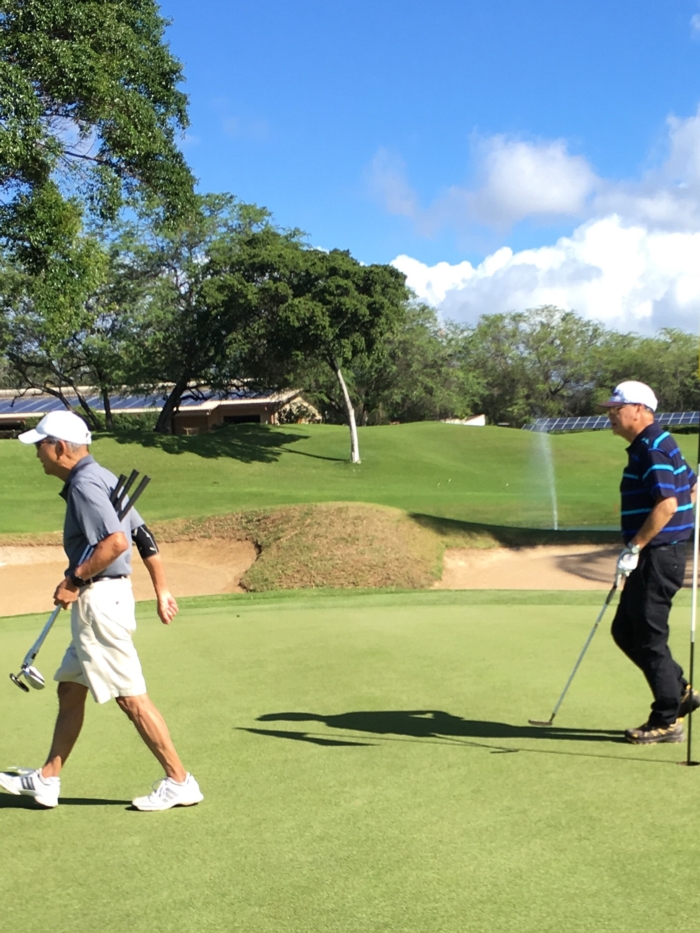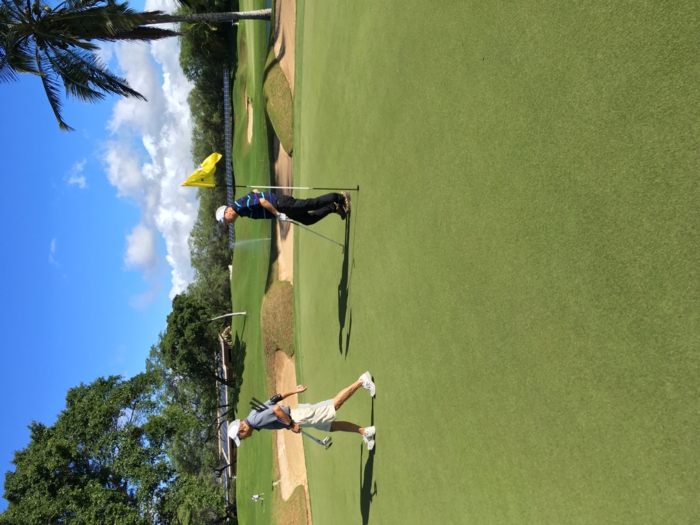 The "Richard Ho Golf Invitational" was held on December 28, 2016 at Ewa Beach GC. There were 15 players. Richard Ho and his son Carson were visiting from Hong Kong. Also,
Milton Tsuda, John Ishikawa, Colin Leong, Janis & Roland Chun, Chester Ching, David Shiraishi, Mona Bessette-Dart (Chetta's cuz) Nate Wong, Rodney Asada, Cliff Dart (Mona's hubby), Jimmy Hayakawa and Bert Fong ('63). We missed Creighton Kudo; Karen & Cal Nakagawa; and Clifford You...
Bert Fong took Low Net Back Nine AND Low Net Overall; while Low Net Back Nine went to Carson Ho. Greenies were won by Rodney Asada, Richard Ho, Colin Leong and Janis Chun.
This was Bert Fong's first outing with iolani62 and he promises to play more often with the group ... to let everyone win some of their money back.
Lunch was served in the Clubhouse where the golfers were joined by Pat Tom, Leighton Liu, Paul Chun, Dickie Lau, Tamami & Walter Muraoka, Evie Ching and Sandra Ohara.
A surprise appearance by Nils Katahara was welcomed by all.
Walter Muraoka introduced his new bride, Tamami. We're hoping to see them both on the golf course in the near future.
It was announced that Creighton Kudo will retirement from the State of Hawaii , effective December 31st.