On March 28, 2013, Colin and Pam Leong hosted an Easter luncheon for Stan and Sandra Miyashiro and their son Jason and wife Mari and their children Momoka and Kotomi at the Royal Garden Restaurant.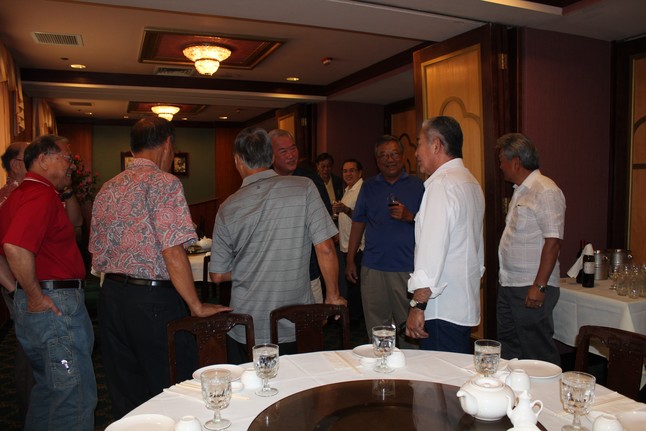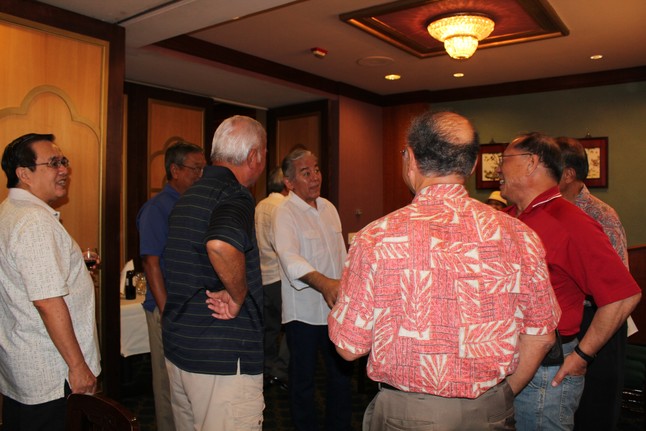 Shira, Pat, Kenneal, Paul, Steve, Conroy, Lui, Dickie, and Colin among the initial greetings.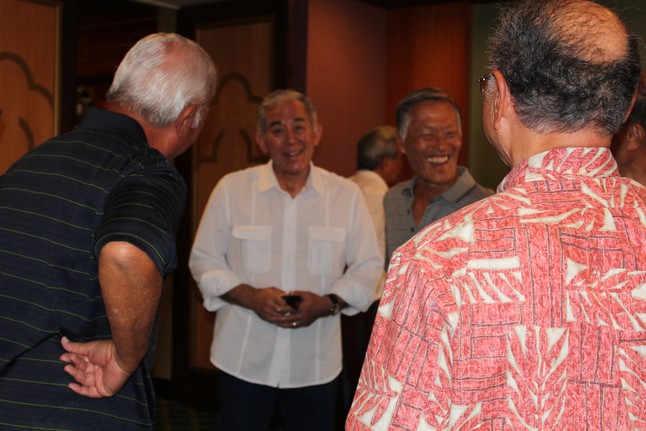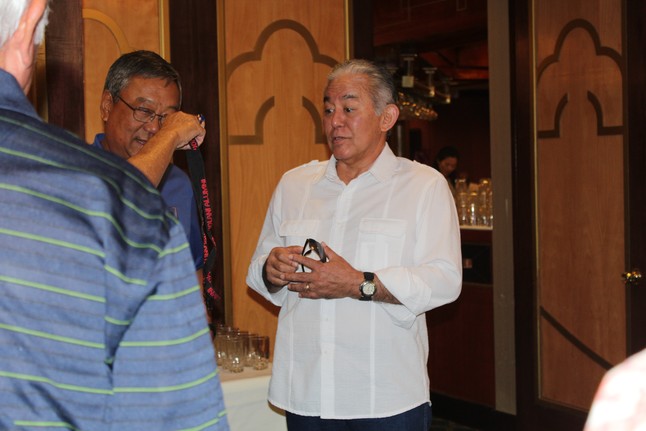 Dickie showing how he catches a big one.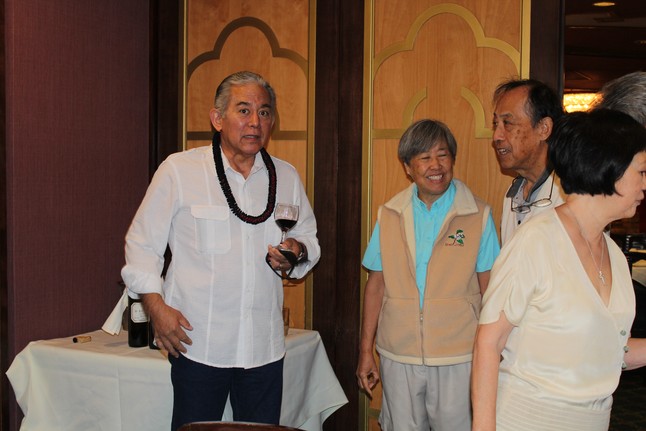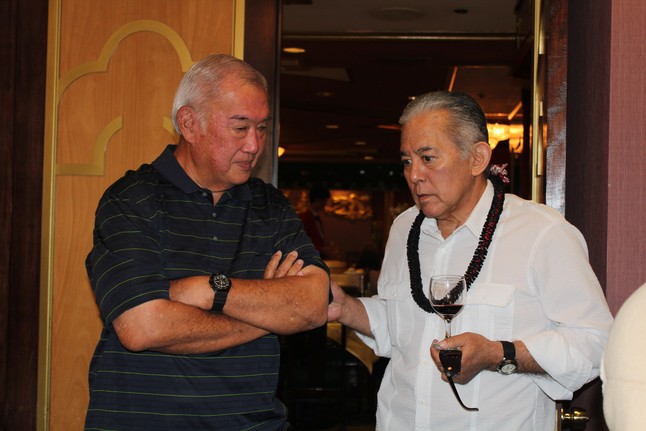 Meeting the Chun's and in deep thoughts with Steve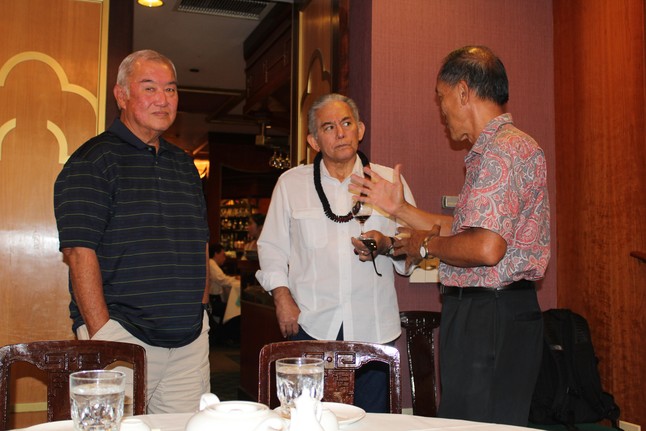 Daughter-in-law Mari and wife Sandra Kenneal explaining Tai Chi principles