October 2009 Reunion
Here are three photos taken at the October 2009 gathering at the Chun's. The gathering followed a day of golf, so you'll see many of the golfers at this 47th reunion event.
October 2009 Gathering at the Chun's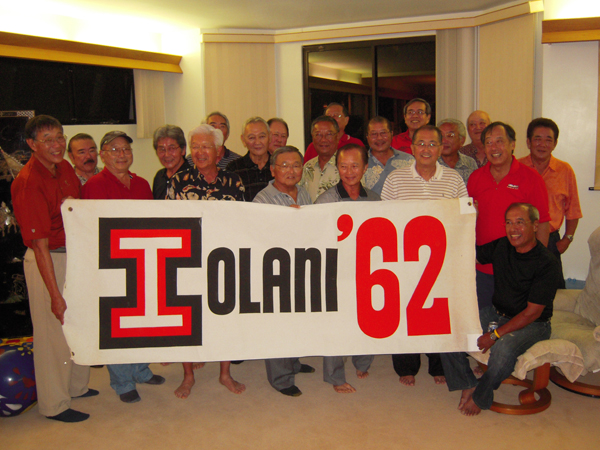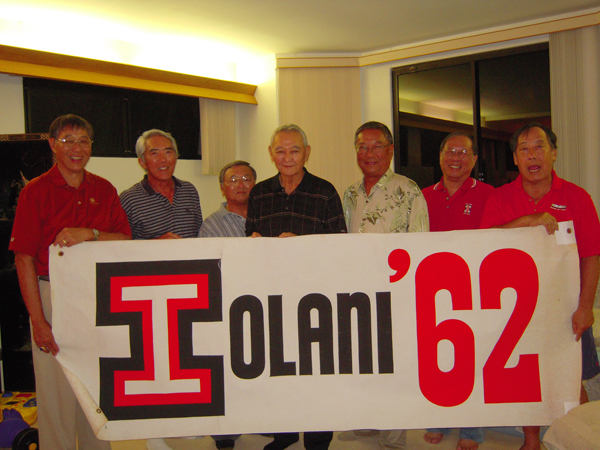 Can you name the 20 classmates? How about these Sons of Iolani?
AND WITH THE WIVES: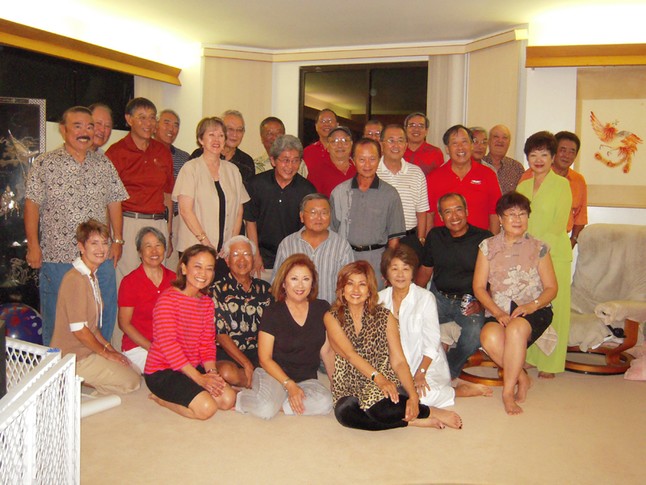 CLICK ON A PHOTO BELOW TO START A SLIDESHOW.