Class Pictures Gr 1 - 11
Class pictures Grade 1 through Grade 11 from KaMoolelo O Iolani - Thanks Pat Tom. Anyone have the 1950 yearbook so we can add the Kindergarten pictures?
Below is a sampling of pictures: Grade 1 (with future Sons of Iolani), Grade 7 (with class doubled) and Grade 9 (with individual pictures). Go to the bottom to view all pictures and to CLASSMATES PROFILE to view Senior Pictures with captions from the yearbook.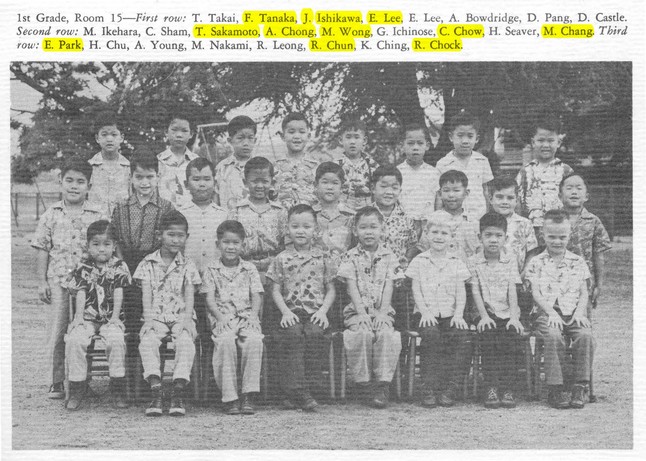 Note the future Sons of Iolani whose names are highlighted in "yellow".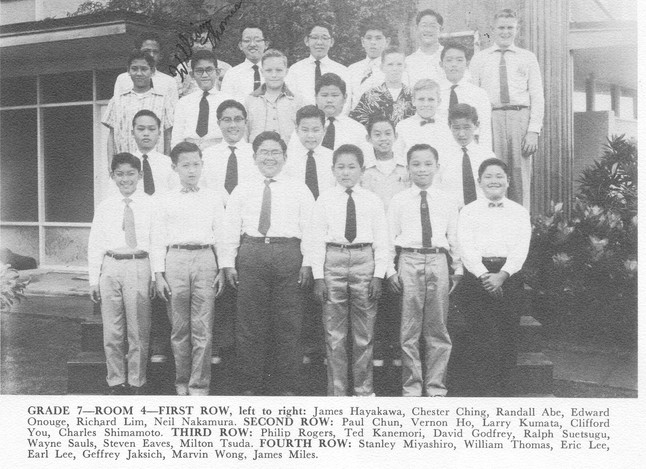 Grade 7 followed by Grade 9 pictures.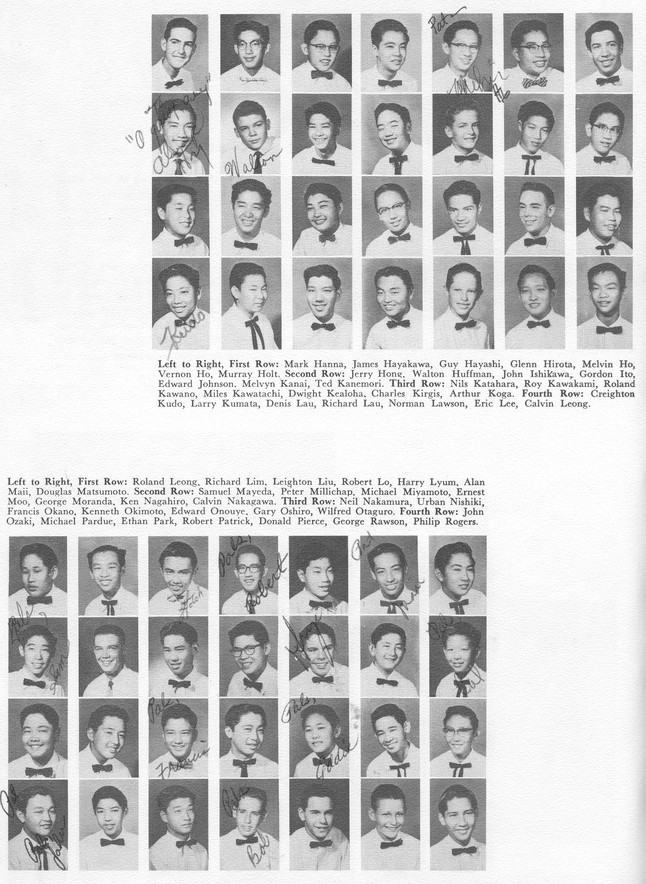 Click below to view slideshow of the picture gallery.